April 23rd, 2017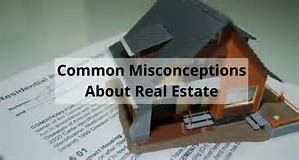 The Real Estate Council of Ontario (RECO, similar to RECA in Alberta & regulates the real estate industry) recently surveyed Ontario homeowners and found some surprising results; the average homeowner doesn't know very much about the process of buying and selling a home. Ok, maybe it's not that surprising, but there are definitely some basic points that you should understand before buying or selling a home.
Over 40% of the people surveyed wished they'd done something differently when they bought or sold their home including:
having a better grasp of the process
seeing more houses before buying
having a home inspection
spending more time researching
interviewing real estate professionals before selecting one
understanding the contracts involved better
When it comes to buying or selling a home, as with many things in life, a little extra preparation goes a long way.
So what are the most common misconceptions about buying and selling real estate?
1. The terms and conditions in contracts are standardized. Over half of the people surveyed believed buyer and seller representation agreements have standard terms like the length of the contract or the services offered. In Alberta, it is now mandatory to sign a buyer representation agreement when being represented by a real estate agent. There is certainly a lot of confusion about these agreements in Alberta, mostly because the requirement to sign one is so new. They have actually been around for a long time, and there are different types of agreements (exclusive and non-exclusive). It's important to understand that there is no standard length of time, fee, or set of services that is included in a representation agreement whether it be for buying or selling a home.
2. After a contract is signed, there is a trial period where the contract can be cancelled. There is most certainly no trial period when it comes to contracts; once you've signed a contract you've agreed to everything that is written in the contract. Purchase contracts frequently have conditions that must be met in order for the deal to proceed, but you can't back out just because you feel like it. For example, you've agreed to purchase home A, and have a condition subject to a home inspection. Another home comes on the market that you like better. You decide to make an offer on the new home, and just tell the owners of home A you didn't like the results of the home inspection. That's "not acting in good faith," and if the sellers decided to sue you they would have a very good case. Don't sign a contract you don't intend to follow through on.
3. If you place a conditional offer on a home, and don't proceed, you automatically get your deposit back. Many buyers don't know there is a deposit required when buying a home – in most cases an initial deposit is given with the offer, or within a few days of the offer being accepted, and an additional deposit is given when conditions are removed. In most cases if you don't remove your conditions, you get your deposit back, but that's not always the case (see point 2 for one example). The holding and releasing of deposits has a complex and ever-changing set of rules, so make sure you ask before giving a deposit.
4. Signing an agreement with one agent doesn't limit you to working with that agent. This one really depends what you've signed. For example, if you've signed a non-exclusive buyer representation agreement, you have the option of working with other agents under non-exclusive agreements. If you've signed an exclusive agreement and chose to work with other agents, you're at risk of owing more than one agent a commission when you decide to buy.
How do you avoid making these mistakes when buying or selling a home?
1. Do your homework. Reading this blog post is a great start, but there is certainly more to know. Check out the tips and tools on the RECA web site, and make sure you read this Consumer Relationships Guide. You'll notice the very first sentence in the guide states: "Real estate professionals have a regulatory requirement to present and discuss this Guide with you."
2. Find an agent you trust. Don't just work with the first person you meet – interview agents, ask friends and family for recommendations. Check customer satisfaction ratings, don't just read testimonials. If you're thinking of working with a particular agent, Google their name and see what you find, have they been sanctioned or disciplined by RECA or other regulatory bodies? Also remember, everybody makes mistakes, if you find complaints about an agent or brokerage, ask them about them. The way an agent handles problems will tell you more about them than any testimonial.
3. Understand the contracts you're signing. Most people think finding the right home, or the right buyer for their home, is the most complicated and difficult part of buying or selling real estate. Trust me, things get a lot more complicated when you don't understand what you agreed to when you signed on the dotted line. Many agents will offer free consultations or seminars to explain what you're going to need to know, before you need to know it. Contact us today to schedule a no obligation, one-on-one, "buying a home" consultation or "getting ready to sell" consultation with one of our awesome agents.
A little preparation goes a long way. Get prepared, find awesome representation, and the whole process of buying and selling real estate can actually be fun!
Article by Liv Real Estate